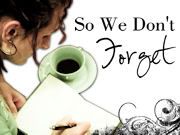 Lynnette has made some changes to Wednesday's Walk Down Memory lane! Go check it out on her blog
here
and join the fun!
This weeks theme is "School Days, In the beginning"!
It is hard to believe that it has been a year since we started a daily homschool schedule!
Princess S. started her pre-K, using ABC, number and phonics wipe-off books! She loved them! I also had a lot of paper crafts, coloring and we had a vocabulary word, memory verse, and learned colors and shapes! Since she learned her shapes, numbers, ABC's and colors so well in pre-K, we have had more time to work on her other Kindergarten studies!
Princess A. was still crawling, as you can see from the picture! She played on her blanket with an asortment of toys! fun!
We have probably started our children doing homeschool a little sooner then some, but with homeschooling we believe it starts when they are babies! Everyday is a day to learn something new! And with homeschooling, you can be so flexable and learn and improve all the time! Also you are around your children everyday and you know what they are ready for or not ready for yet! Plus each child is different.
We have already learned a lot with homeschooling in the short time that we have been doing it and I really look forward to all we get to learn together in the future! It is sooo much fun!
We started back just last week! Depending on how much she gets done, we may continue on later into the year, next year, instead of stopping the first of May!
I hope more and more people choose to teach and homeschool their own children! It is such a great experience and blessing!
May God bless everyones homeschools!