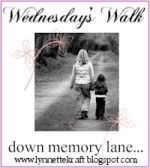 Four Years ago this month, our first little Princess was born!
It is so hard to believe that she is already four, even though she usually acts like she is older then 4! We are so blessed with how healthy and happy she has been over these four years and really look forward to all the future has in store for her and our family!
My preganacy was really good! it being my first, I did not really know what to expect, but I was blessed with a wonderful midwife and of course, my supportive, caring and loving husband! God is sooo good! I was determined that I was NOT going to a hospital! Period!
My mom had used this midwife on her last baby, only one year before, so I knew her and she was happy to help us too! I did not start seeing her till i was, I think about 5 or 6 months along. I had been around homebirths for 4 of my younger siblings, and mom had breastfed too, so i was pretty firmilar with a lot of that!
My family had been at odds with us, after we got married, but funny, they decided to come back around right before I had Princess S! They came to our house on a Sat. We went to their house the next day, for Sunday, and Princess S. was born Mon. morning! LOL!
My water broke right before we went to bed on Sun. night. I went into labor around 1 or 2 a.m. and had her at 9:03 a.m.
The midwife had brought one of her daughters and they and King Ed, had started taking turns napping! I found it hard to believe since i could tell that it was getting close and found it kind of rude too! lol! They had to finally wake up King Ed, so he would not sleep thru the delivery!!
Princess S. weighed 6 lbs. 6 oz. and was about two weeks early! She has been such a joy and I would not have had anything different, then at her birth, or now that she is the active, talking, helpful, big sister!! God is sooo Good!
For her recent, 4th birthday party I made her a butterfly cake and we had some family and friends over!