Another fabulous Friday Follow! Yippee! Hope everyone is having a great trip across the blogosphere!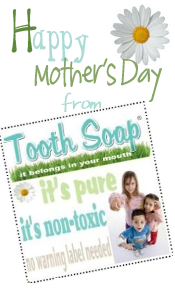 "Welcome to a SPECIAL edition of Friday Follow celebration hosted by One 2 Try, Hearts Make Families and Midday Escapades! We invite you to join us every Friday to get more blog followers and to follow other interesting blogs. It is all about sharing and having fun."
Wondering why it is so special this Friday? Well you will have to follow the buttons (Above) to find out and to join the Friday Follow this week!
I have spent some of my time this week over at the
*New* Conservative Homeschooler Group
! It was moved from a Ning network over to Spruz and I am really enjoying the new look and feel and all the corresponding with other wonderful homeschoolers! If you are a homeschooler or are wanting to homeschool and need some advice or encouragement, you really should check it out and join!
I still have some giveaways going on from my "Spring Into Health" event!
You can enter them by following the links below (or on my sidebar)!
TheStraightStitch Enviro Lunch Bags (ends 5/12)

Frontier Coop Organic Food Samples (ends 5/20)
Kay's Naturals Protein Snacks (ends 5/20)
"The Complete Idiots Guide To Eating Raw" Book Giveaway (5/26)
Luxury Bath Salts & Aromatherapy Mist (5/31)

If you have any giveaways, please link below! Thanks!
Happy Mother's Day and may God bless your weekend!
~Hannah